Viewing and editing events
You can choose an event to view or edit from the planning view. Double-click anywhere within the event in the calendar or choose "View event" from the event's contextual menu.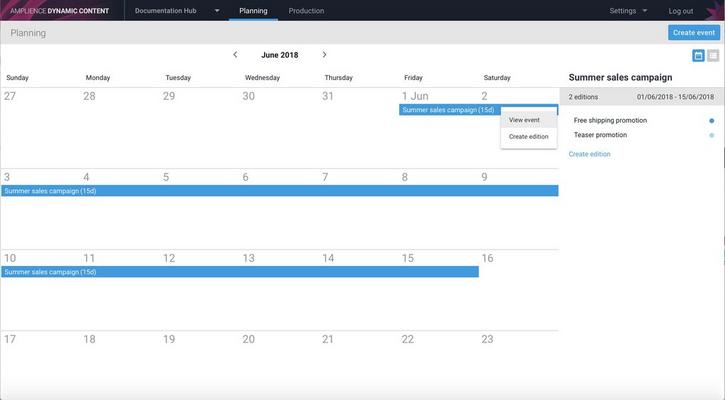 The event window will be displayed, showing all the editions within this event. From this window you can add, delete and edit editions and change the event details. Click the "edit" button to show the edit event window.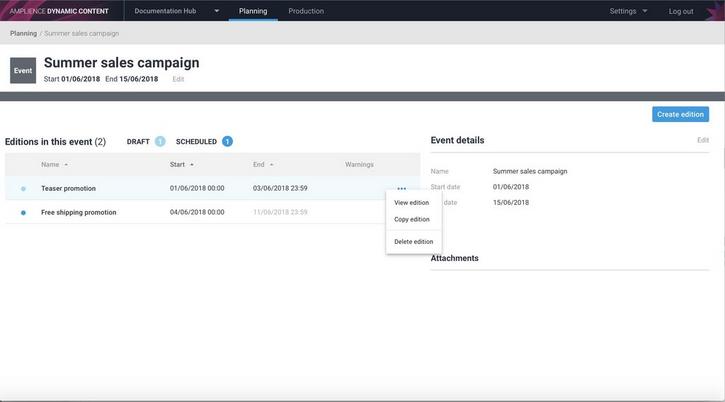 From the edit event window you can change the event's name, start and end date and the attachment- the URL that will usually point to the project brief for this event. The event duration must be sufficient to include all the editions that it contains.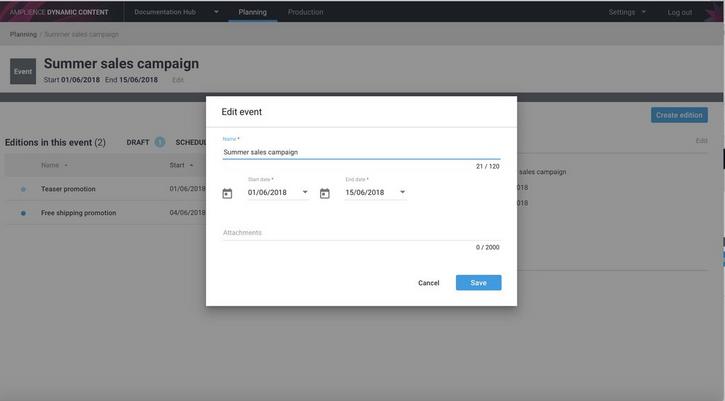 For more information about adding and deleting editions see the pages linked below.
Related pages