Using the Planning View
The planning view displays your events and editions, in a calendar view, as a list or in a timeline. The calendar view provides a month by month overview of your events, while the list will show the events in a list. The timeline displays events and editions in a time period you choose, from one week to one year.
On this page we'll provide an overview of the features available from the planning view and include links to pages with more information.
See the timeline page for more information about viewing events and editions in the timeline.
Viewing events and editions
When you open the planning view, by clicking the planning section at the top of the window, you are shown a list of events in the month you've chosen to view. You can select an event by clicking anywhere within its duration in the calendar. A list of the editions within this event will be shown on the right hand side of the window.
In the example below the "Peak summer sale" event has been selected and the three editions it contains are shown, together with an icon reflecting their status. Two of the editions are in draft mode and shown with a light blue circle, while the "It's summer, celebrate" edition has been scheduled and is shown in darker blue.
You can switch between the timeline, calendar view and list views by choosing one of the icons on the top right of the window, as highlighted in the example. The timeline icon is on the left, with the calendar view icon in the middle and the list view icon on the right.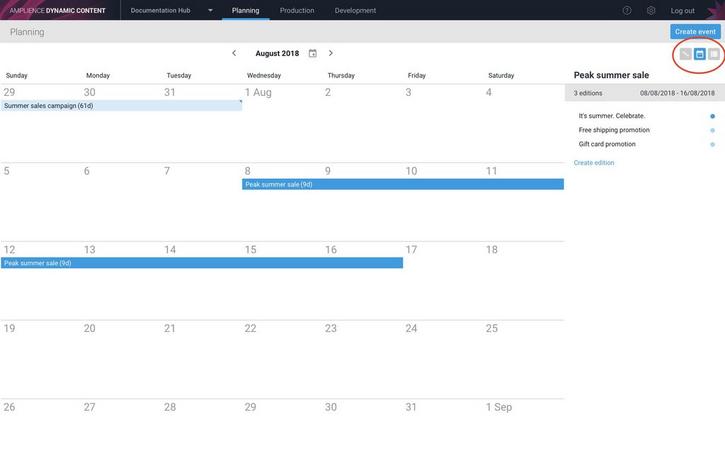 Here's an example of the planning view with the events displayed as a list. You can choose to hide expired events. The same features for viewing and editing events are available whether you are using the calendar view or the list.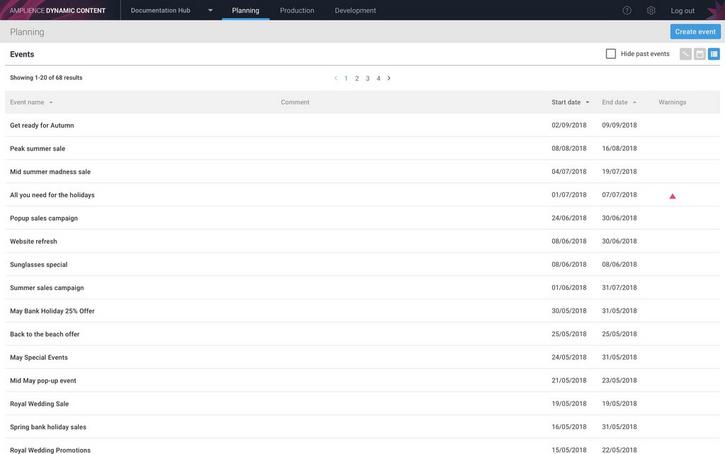 To view or delete an event, or add an edition, either double-click anywhere inside the event in the calendar or select it, right-click and choose "view event" or "create edition" from the contextual menu.
Note that "Delete event" will only be available if the event can be deleted.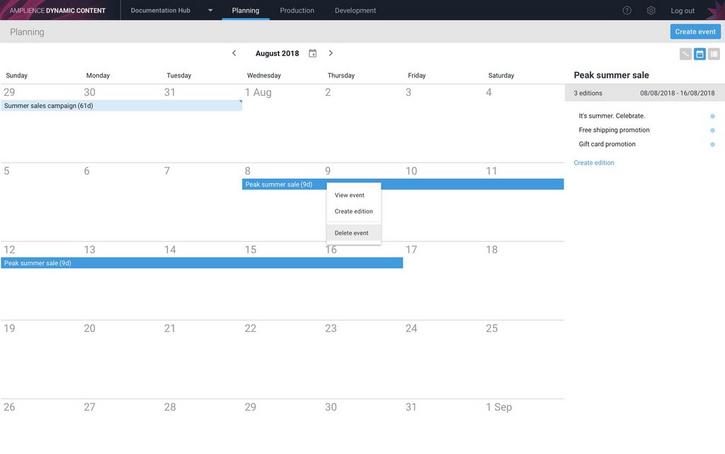 When an event is selected, you can right-click any of its editions to view or copy it, as we've shown in the image below.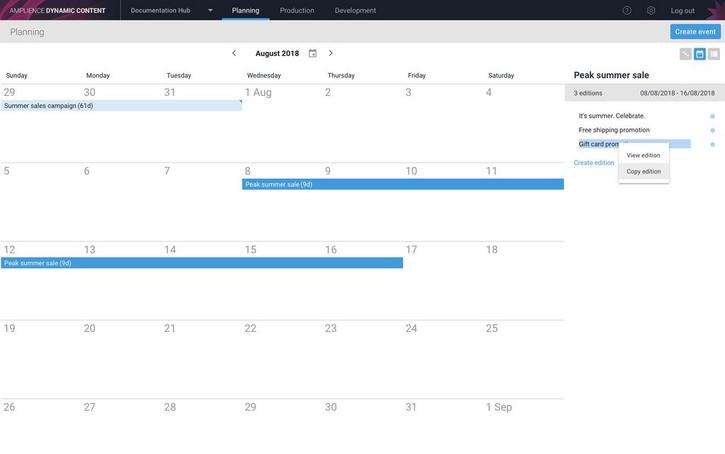 Creating events and previewing content
To create a new event, select the "Create event" button at the top of the window or right-click anywhere outside an existing event and choose "Create event" from the contextual menu.
As you can see from the image below, you can also choose to display a content preview. See the Previewing content page to find out more.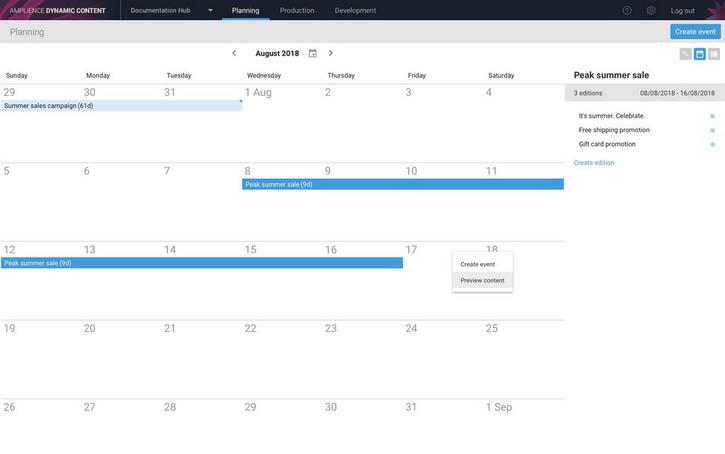 Related Pages