Updating content types
To update a content type that is already registered on a hub, open the content types window by choosing "Content types" from the Development tab in the Dynamic Content app. Select the content type you want to update from the list and choose "Open" from the contextual menu.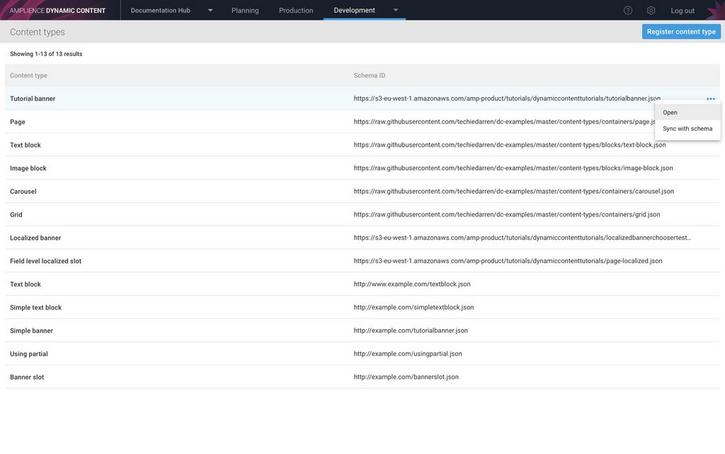 Open displays the Register Content Types window for this type, allowing you to add or modify icons, cards and visualizations, together with the repositories on which this content type is enabled and the content type label.
In the example below, the content type already has an associated icon and card.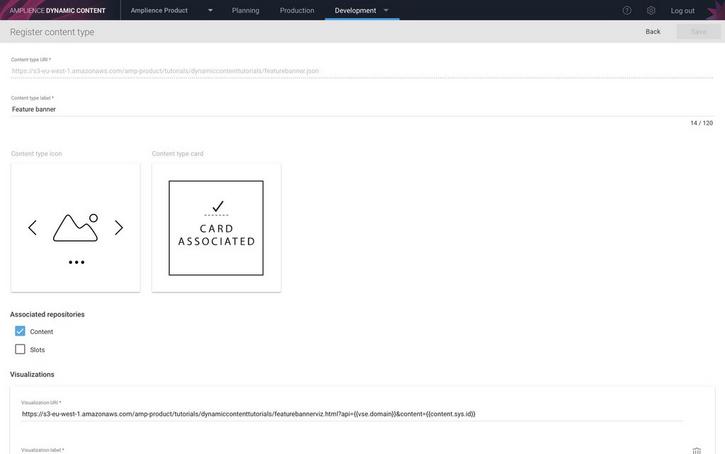 To update the card used for this type, you'll first need to remove the existing one. Hover over the content type card area and click the trash icon as shown in the image below.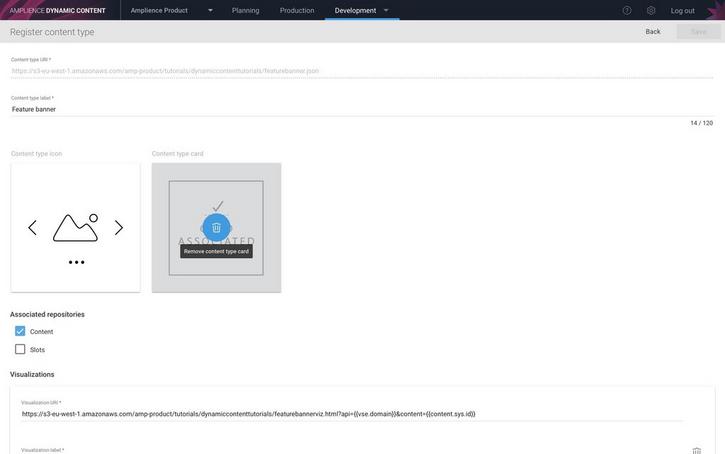 You can then choose another of the standard cards or you might want to enter the URL for your own card. In this case the summary-photo card is chosen. Click the "Choose content type card" button and then save the updated content type.
The changes will be applied and in this case content created using the Feature banner type will now be represented by the Summary-photo card when shown in the Content Library.