Ingesting assets from Instagram
On this page
Configuring your Instagram account for UGC
Assets from the mentions of your configured instagram accounts will appear in the moderation section of the Social app automatically and you do not need to set up a feed. Setting up an Instagram account to use UGC requires the following steps:
You'll need a Facebook page for each Instagram account you want to capture images from.
Ensure your Instagram account is converted to a business profile and is associated with your Facebook page. Further Instructions Here
Send the URL of your Facebook page and your Instagram username to your Customer Success representatives
You'll receive a request from Amplience for Moderator access to your page. You'll need to accept this request and grant Amplience moderator access.
Once Amplience have processed this we'll send a test Instagram post to ensure it's working and then you should see Instagram assets flowing into the Moderation step of the Social App
You can also specify the Content Hub asset store and folder within it that your moderated assets will be stored in.
How assets are ingested
Assets are ingested when an instagram user mentions your account in a post- for example @anyafinnstore. The entire post is imported, including the media and any additional hashtags.
In the example below we have set up the anyafinnstore Instagram account to ingest assets from UGC. The user mentions our Instagram account in their post. The asset is automatically ingested into UGC and is available in the Social app.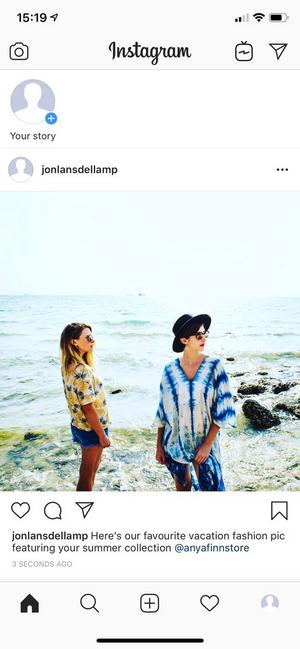 When you open the Social app new images for moderation will show in the dashboard. In this example a single image is available for moderation.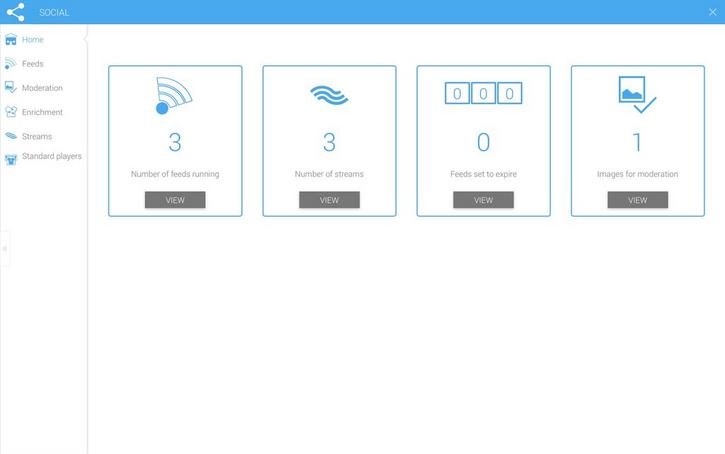 Moderating images ingested from Instagram
In the moderation section you can choose to accept or reject an image.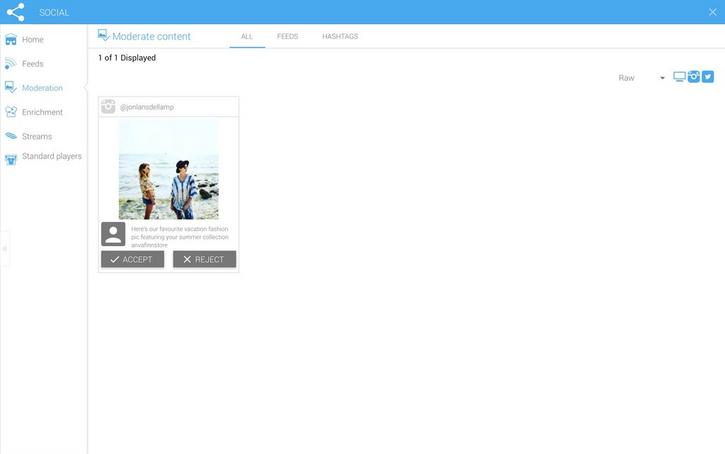 If you accept an image it will become available for enrichment, adding to a stream and publishing to your site.